Students Undertake a "Cacao Journey"
June 30, 2023
2023-09-12 8:16
Students Undertake a "Cacao Journey"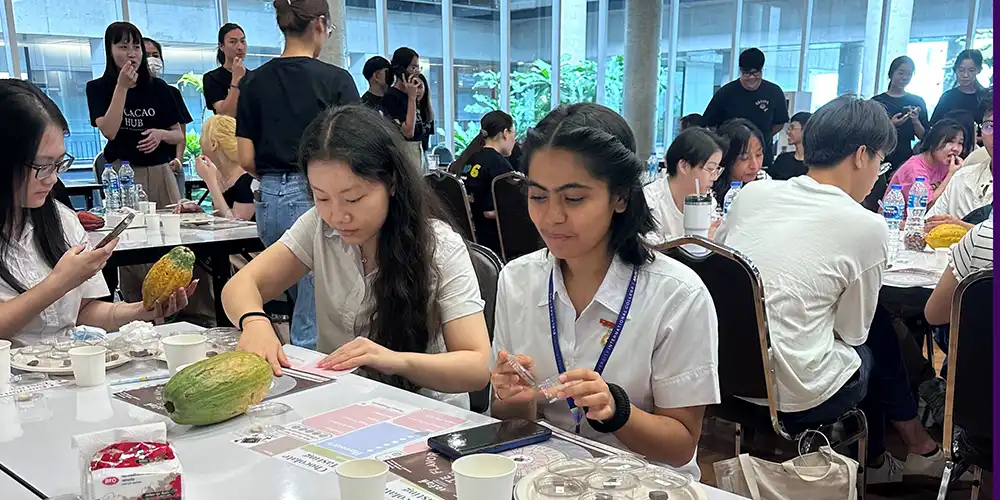 Students Undertake a "Cacao Journey"
Mahidol University International College's (MUIC) THM Club collaborated with Cacao Hub on June 30, 2023 in an activity that taught the 32 participants to learn more about cocoa and chocolate and making their own cocoa drink.
Cacao Hub is a community of individuals that processes cacao and manufactures them into chocolate in Thailand. This activity, entitled "Cacao Journey," included a presentation on the history of cacao and its processing into chocolate and a workshop in which the participants took part in a taste test that included different cacao varieties. They were also taught how to create their own cocoa drink by infusing different cocoa and then mix it with hot milk.
The club expressed its gratitude to Cacao Hub for taking the time to join the activity. The THM club hoped everyone had fun and learned some important things about cacao and chocolate.