Talk with your hands
June 17, 2022
2022-07-04 1:57
Talk with your hands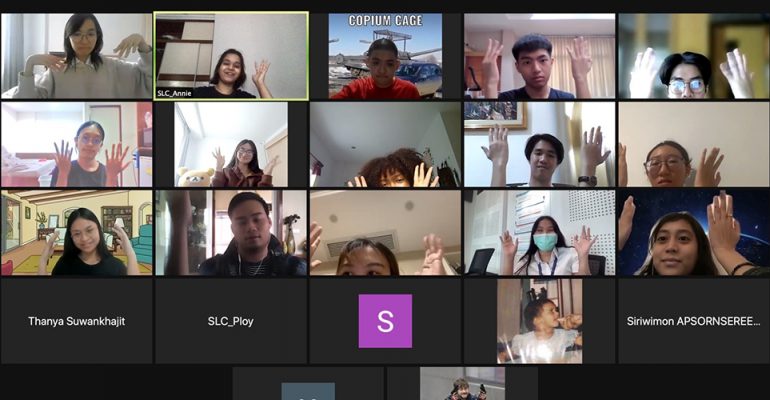 Talk with your hands
On 17th June 2022, Sign Language Club hosted a workshop for all those interested to learn ASL (American Sign Language) from certified volunteer teachers through zoom.
This workshop served as an add-on to the previous classes taught by SLC and helped students enrich their vocabulary and communication skills. Participants learned how to sign sentences as well as answer them using pronouns, personality adjectives, and 'Wh' questions. The importance of facial expression as well as body language when using ASL was also stressed. At the end of the class, participants were given interactive worksheets and some phrases in ASL to practice their skills with.
Participants were highly pleased with the activity, noting that it was well prepared and that their interest in joining further activities from SLC club was peaked. For further information, please check out the SLC's social media and join the OpenChat for any updates & further activities.
Instagram: @muicslc
Facebook: MUIC Sign Language Club
Line Open Chat:
"Let's Play a Part!"