MUIC Students Battle it out in "Science Jeopardy Night"
June 16, 2022
2022-08-11 1:27
MUIC Students Battle it out in "Science Jeopardy Night"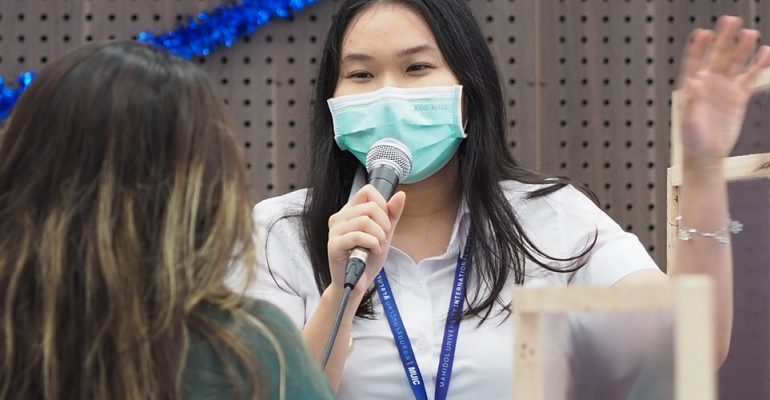 MUIC Students Battle it out in "Science Jeopardy Night"
The Science Society Club held "Science Jeopardy Night" on June 16, 2022 at Room A416, Aditayathorn Building.
Using the board game "Jeopardy" as basis, the competition attracted 15 contestants from different majors grouped into five teams, testing their knowledge of several areas of science including chemistry, physics, medical science, biology, anthropology and ecology.
The "Top 50% Team" composed of Patsha Dejarath Ha majoring in Physics, Anshuman Verma majoring in Computer Engineering, and Princess Erica Mendoza Gallemit majoring in Food Science and Technology, won 1st Place and they received 1,500 Baht cash prize.
The "Nattanet" team, consisting of Nattanai Laosillapacharoen majoring in Media and Communication, Pichamon Wanpensakul majoring in Biological Sciences, and Thammarat Lapprakobkit majoring in Biological Sciences, won 2nd Place and received 900 Baht cash prize.
The 3rd Place went to the "Volcano w Cats" team composed of Xiaoyue Shi, Yunqi Yang majoring in Finance, and Yaxi Zhao majoring in Travel and Service Business Entrepreneurship. They received 600 Baht cash prize.
The club congratulated all the winners and also expressed its appreciation to all the contestants.