Theatre Club's "Little Women: The Jukebox Musical"
June 23, 2023
2023-08-08 10:48
Theatre Club's "Little Women: The Jukebox Musical"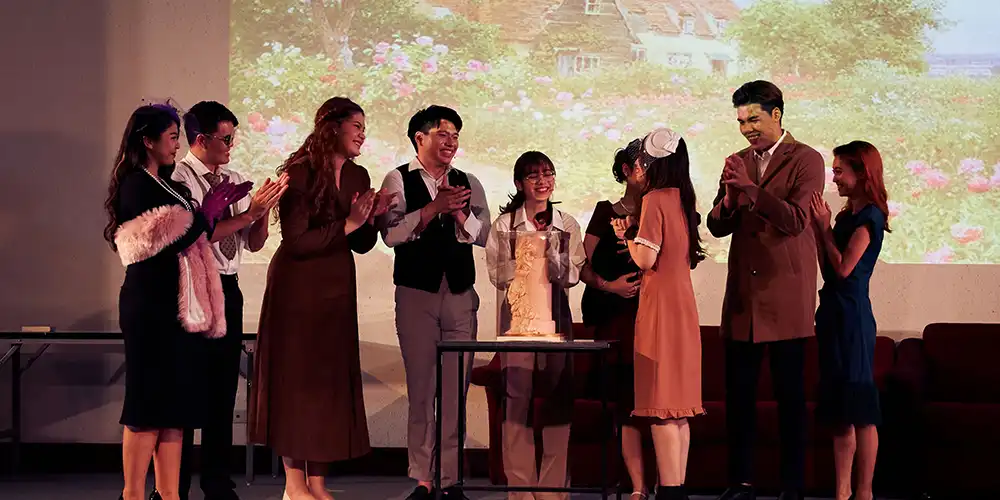 Theatre Club's "Little Women: The Jukebox Musical"
On June 23, 2023, the Theatre Club of Mahidol University International College (MUIC) presented its highly anticipated show, "Little Women: The Jukebox Musical," to a captivated audience at the Auditorium in MUIC Building 1. This spectacular production was the result of a remarkable collaboration between two significant components that brought the timeless classic to life.
Firstly, the cast, composed of talented actors, singers, and dancers, was selected during the 2nd Trimester and dedicated themselves to rigorous rehearsals and workshops. Their commitment and hard work paid off, as their performances beautifully conveyed the touching and empowering story of the March sisters.
Secondly, the backstage team played an indispensable role in crafting the show's enchanting atmosphere. They meticulously hand-drew props, worked tirelessly as sound and light technicians, and efficiently coordinated stage runners. Their coordinated efforts seamlessly ensured that the production flowed seamlessly, adding an extra layer of magic to the experience.
The Theatre Club also extended heartfelt gratitude to the musicians, singing coaches, costume & makeup team, box office team, and ushers, whose contributions elevated the musical to new heights and provided convenience for every audience. Their passion and talent brought the musical numbers to life, leaving a lasting impression on the audience. As the curtains closed on this magnificent production, it left the promise of even more exceptional performances in the future.