Theory Session by MUIC's Diving Club
November 4, 2022
2023-01-04 10:29
Theory Session by MUIC's Diving Club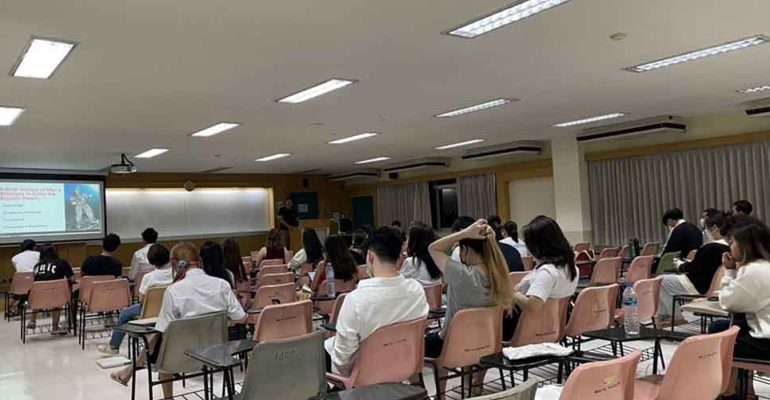 Theory Session by MUIC's Diving Club
The Diving Club of Mahidol University International College (MUIC) organized an eye-opening activity for students who are interested in scuba diving on November 3, 2022 at MUIC Building 1.
This activity taught students how to practice and prepare for real scuba diving in the ocean later on. Entitled "Dive Theory," this activity significantly expanded the participants' understanding of dive physics, physiology, equipment, decompression theory and dive planning.
There were 40 participants who not only learned the fundamentals of scuba diving but also how to deal with various emergency situations, how to control their breathing, and how to use the diving equipment correctly before they participate in the pool session.
The club said "Dive Theory" is a convenient way to gain professional-level knowledge of dive physics, physiology, equipment, and others. Curious divers can learn about scuba science and history through interactive presentations and videos.