Volunteer Club's Donation Drive
November 4, 2022
2023-01-18 5:40
Volunteer Club's Donation Drive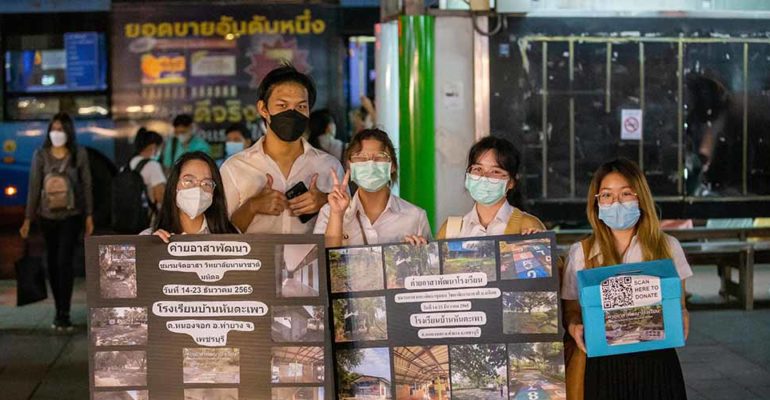 Volunteer Club's Donation Drive
Mahidol University International College's (MUIC) Volunteer Club, in collaboration with Music Club, held a fund-raising activity called "Fund for Fun" on November 4, 2022 at Victory Monument in Bangkok. It raised a total of 11,175.38 Baht. The proceeds would be used for the club's upcoming volunteer camp.
On the day of the activity, club members and participants numbering 21 set up and manned a donation box while a music band from the Music Club sang songs in one of Bangkok's busy roundabouts from 5:00 to 8:00 pm.
In a statement, the club said the fund drive served as a new experience for many of the MUIC students and also developed a stronger bond among the participants.