Career Insight Club's Truemove Company Visit
November 4, 2022
2022-12-09 1:53
Career Insight Club's Truemove Company Visit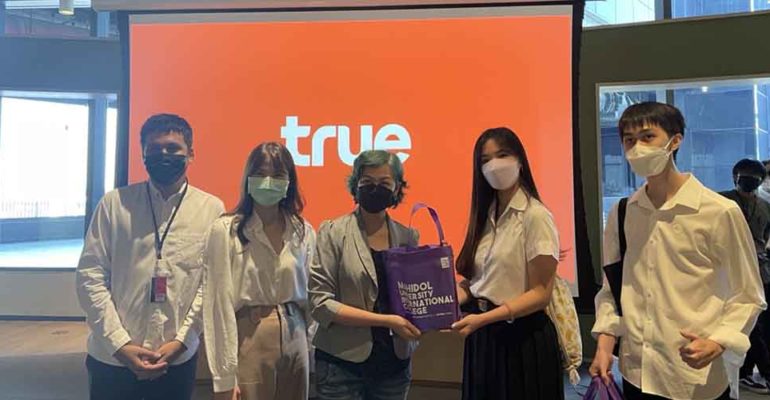 Career Insight Club's Truemove Company Visit
The Career Insight Club of Mahidol University International College (MUIC) undertook a company visit to Truemove True Digital Park on November 4, 2022 to learn more about the company's corporate environment and workflow, explore Southeast Asia's largest innovative and startup hub, and discover career opportunities there.
During the first session, the students were able to discuss with Truemove's HR staff about the company's values and work ethics, career opportunities, internship process, and the True Frontline Leader program for True Next Gen.
In the second session, the students were guided around the park and the workspace area by each innovative and startup company in the hub.  With the CIC interaction session "Explore the Digital World," students were able to get a better view of the workspace while discovering new technologies with their friends.
The Career Insights Club said it received positive feedback from the participants, encouraging them to plan on hosting more company visits in the near future and help students learn more about prospective career paths and see for themselves the various companies' workspaces.