MUIC's IRGA Students Participate in Mental Health Workshops
November 3, 2022
2022-11-03 10:01
MUIC's IRGA Students Participate in Mental Health Workshops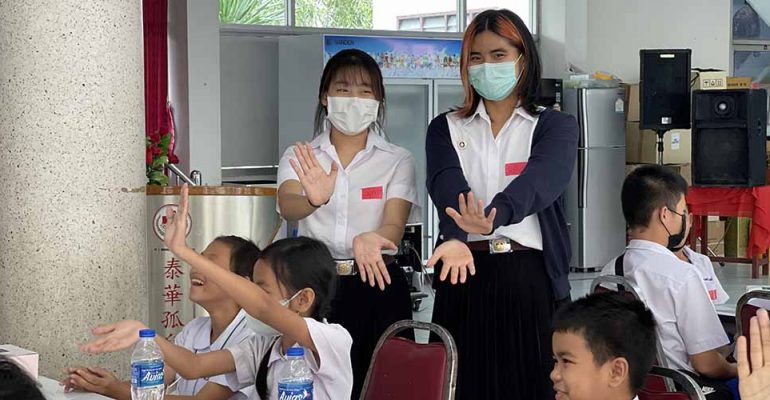 MUIC's IRGA Students Participate in Mental Health Workshops
Mahidol University International College's (MUIC) International Relations and Global Affairs Program (IRGA), in partnership with the APCOM Foundation and UNICEF, organized a workshop entitled "Adolescent Mental Health and Well-being" for students from IRGA and the Orphanage Foundation of Thailand on September 30 and October 7, 2022.
The workshop was aimed at teaching young people how and when to report sexual harassment and sexual abuses. According to studies, most incidents of sexual abuse happen at home and are perpetrated by someone close to the victims. Young children are one of the main targets of this kind of violence. With this workshop, the participating IRGA students learned to report what kind of behavior or actions are considered as sexual harassment and sexual abuse.
The workshop provided the participants with ways on how respond to these criminal acts. The APCOM Foundation shared information on the organizations or places that provide help to young people.
After the training, the APCOM Foundation selected 10 students from the workshop to participate in another workshop entitled, "The Orphanage Foundation of Thailand."
These 10 IRGA students, in turn, helped train pupils between the ages of 10-14 at the Orphanage Foundation of Thailand on October 7, 2022. They later received certificates from the APCOM Foundation.