MUIC Students Attend Talk on "Chula Graduate Entry Medicine Pathway"
November 2, 2022
2022-11-03 2:07
MUIC Students Attend Talk on "Chula Graduate Entry Medicine Pathway"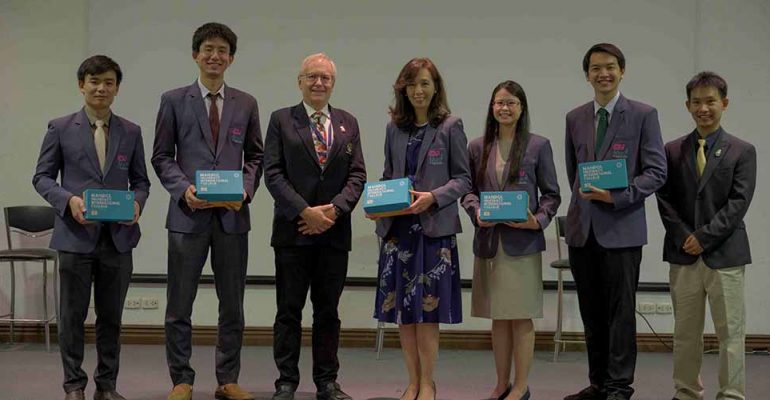 MUIC Students Attend Talk on "Chula Graduate Entry Medicine Pathway"
The executive team of Chulalongkorn International Medical Program (CU-MEDi) visited Mahidol University International College (MUIC) to promote their program to Science Division students in an information session entitled "MUIC-Chula Graduate Entry Medicine Pathway" on November 2, 2022 at the Auditorium.
Prof. Chulathida Chomchai, M.D., Dean of MUIC, welcomed the visitors led by Prof. Nijasri Charnnarong, M.D., Associate Dean for Academic Service Affairs of the Faculty of Medicine, Chulalongkorn University, and the Director of CU-MEDi.
Prof. Nijasri gave a presentation before approximately 100 participants that included Science Division students (both onsite and online via Zoom), high school pupils, MUIC faculty members and staff.
Among others, the CU-MEDi program offers at least four years of study and an opportunity to train in both its partner hospitals in Thailand and abroad.