Suntory Senior Executive Guest Speaker in MUIC's MBA Class
November 2, 2022
2022-11-02 7:19
Suntory Senior Executive Guest Speaker in MUIC's MBA Class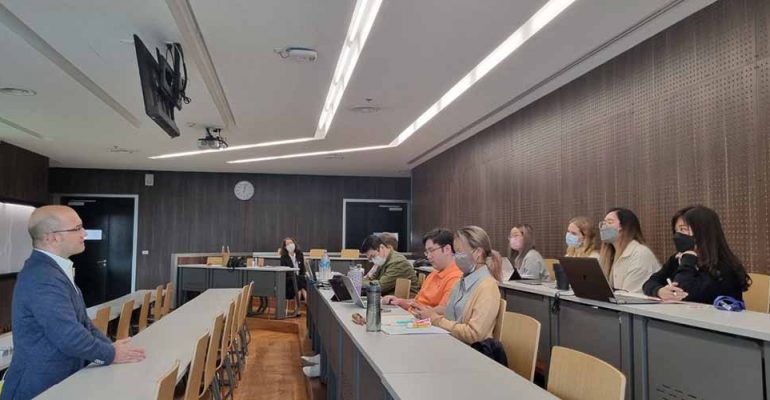 Suntory Senior Executive Guest Speaker in MUIC's MBA Class
The Master of Business Administration (MBA) Program of Mahidol University International College (MUIC) hosted Mr. Massimiliano Ferrante, Senior Vice President of Suntory Beverage & Food for Thailand and Indochina, as guest speaker on October 8, 2022 for the course on Economics for Business Decision Making, conducted by Asst. Prof. Dr. Isabel Pereira Rodrigues.
This special session focused on "Managerial Strategies in Times of Uncertainty" and how to drive business value creation. There was a live discussion with all participants in the session, who were enthusiastically learning about Suntory strategies and decision-making processes when launching new products and new varieties, following the virtual earning model.
MUIC expressed its appreciation of Mr. Ferrante's contribution and looks forward to welcoming him and Suntory Beverage & Food (Thailand) team again in the near future.