Board Game Night for MUIC Students
November 2, 2022
2022-11-25 2:24
Board Game Night for MUIC Students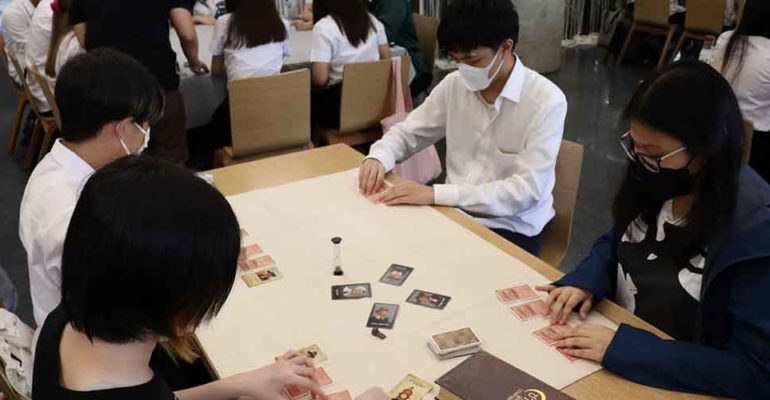 Board Game Night for MUIC Students
The Board Game Club of Mahidol University International College (MUIC) created a space for board game enthusiasts to get together in a series of game sessions called "Board Game Night" at the ground floor of Aditayathorn Building several times during Term 1.
These game sessions were conducted five times throughout Term 1 (September 28-29, October 6, November 2 and 10), with at least 100 players coming in each week.
The game sessions' ambience resembled a relaxed cafe where everyone felt welcomed. Club committee officers not only acted as game masters, who taught the games' rules and led the games, but also as friends whom participants can easily approach.
The club was able to accommodate up to 472 players and offer over 50 board games across different genres and play styles to choose from.
With the passing of each semester, the Board Game Club said it has invested in more board game varieties with the aim of being able to one day be comparable to an actual board game cafe, like Lan La Len, a cafe located across Mahidol University's Salaya campus that is popular among students and one of the club's sponsors along with Kayari, which has sponsored useful products during this activity.