THM Club and Music Club's "Music in the Garden"
November 16, 2022
2023-02-13 8:48
THM Club and Music Club's "Music in the Garden"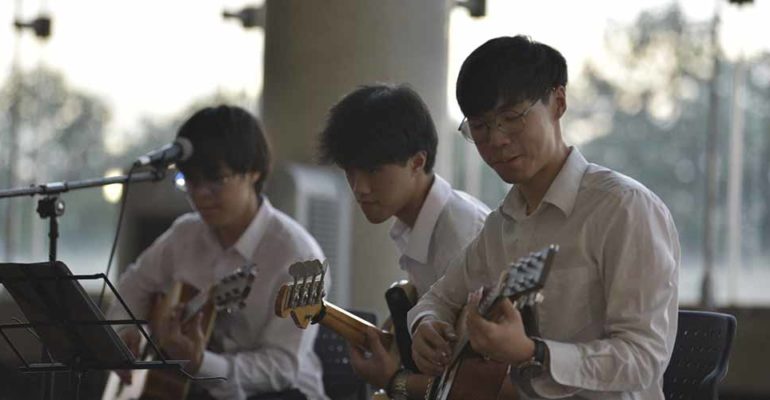 THM Club and Music Club's "Music in the Garden"
The THM Club of Mahidol University International College (MUIC) partnered with the Music Club in organizing "Music in the Garden" on November 16, 2022 at the 2nd Floor, Aditayathorn Building.
Many talented musicians performed at the event including Jukkim Ttoktto, Kimera, Sim Sump Sorn, Moderncat and Polydog, Diluted Gingercat and Tempolessissue.
The THM Club expressed its thanks to the Music Club as well as MUIC staff for their support and Sireeruckachart Park "for being with us all through this journey. We hope that we all created lasting memories together. We look forward to our musicians' next performance, along with the Music Club and THM Club's activities.