THM Club's Tiramisu Workshop
September 30, 2022
2023-01-09 2:09
THM Club's Tiramisu Workshop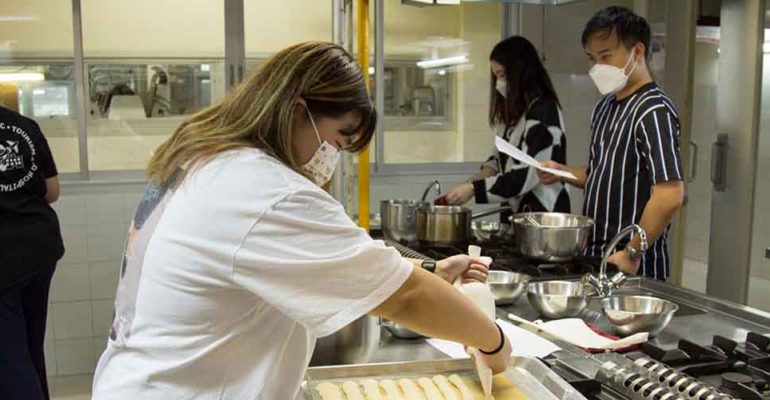 THM Club's Tiramisu Workshop
The THM Club's first activity for the 1st Trimester of Academic Year 2022 – 2023 was "Fun in the Kitchen," a two-part training activity with different featured delicacies in each session.
The first training session was held on September 30, 2022 at the Herb Garden Restaurant in Mahidol University International College's (MUIC) Building 1. The featured food for this session was tiramisu with Dr. Rangson Chirakranon as the resource speaker. He teaches culinary courses in the Tourism and Hospitality Management (THM) Division.
Around 27 participants attended the session, eager to learn how to make tiramisu. The participants started off by soaking a ladyfinger (a type of biscuit) into coffee mixed with mascarpone and then finishing it off with a dusting of cocoa powder.
This workshop helped participants improve their culinary skills with this simple recipe, as well as inspire them to be creative in decorating their tiramisu.
The club expressed its thanks to Dr. Rangson for taking the time to teach the participants how to prepare tiramisu.
The THM Club called on MUIC students to stay tuned by following the club's announcements on Facebook and Instagram.