Accenture Career Seminar at MUIC
September 30, 2022
2022-11-20 14:08
Accenture Career Seminar at MUIC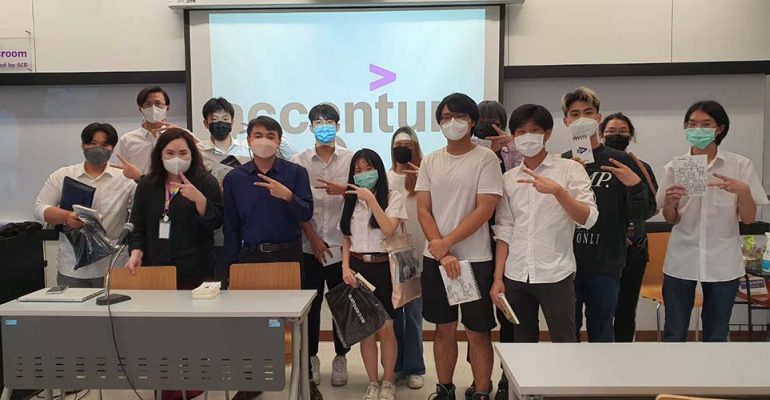 Accenture Career Seminar at MUIC
The Alumni Affairs and Career Development Group of Mahidol University International College (MUIC), in collaboration with Accenture Thailand, organized an event entitled "Exploring Your Career at Accenture" on September 30, 2022 at Room A401, Aditayathorn Building and online via Zoom.
A total of 94 MUIC students, alumni, and others attended the on-site and online event.
This event aimed to introduce graduates and current students to Accenture's "Consulting Career Path." Recruiting staff from Accenture Thailand came to provide information including company overview, "Life at Accenture," "Accenture Intelligent Operation Center (AIOC)," application and interview process as well as a list of career opportunities and internships.