Exploring MU Campus with MUIC's Photo Club
September 30, 2022
2022-12-22 7:34
Exploring MU Campus with MUIC's Photo Club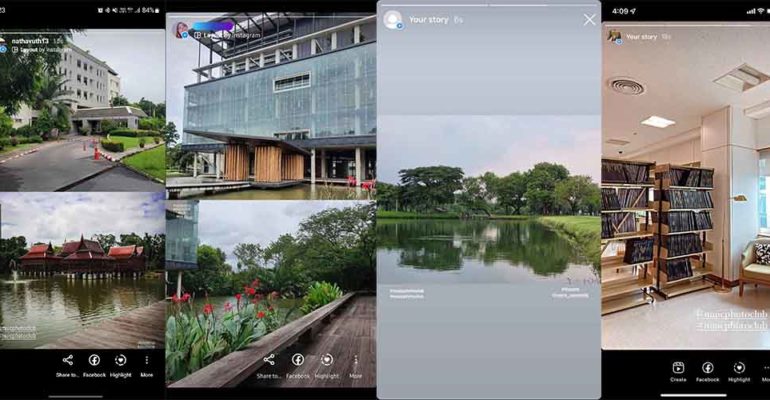 Exploring MU Campus with MUIC's Photo Club
Mahidol University International College's (MUIC) Photo Club held its first onsite activity for Term 1 of academic year 2022-2023.
Dubbed "Moom Prode," it was held during September 26-30, 2022. "As we are all back on campus after the pandemic situation, the Photo Club would like MUIC students to share photos of their favorite places in Mahidol University's Salaya campus on their Instagram accounts with hashtag #muicphotoclub and tag @muicphotoclub."
There were 131 participants whose post-event feedback indicated that they found the activity interesting and creative. Many of them also said that they found many amazing places in the campus and were glad to share on social media the photos they have taken.