Trick for Treats
October 26, 2021
2021-10-26 9:02
Trick for Treats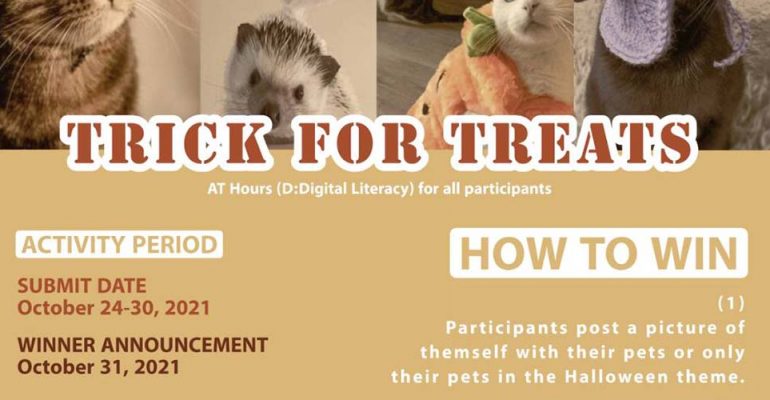 Trick for Treats
Hello from Animal Lovers Club!
Let us introduce you to our SECOND activity: Trick for Treats
To complete this activity:
1. Post a picture of yourself with your pet or your pet only, under Halloween theme "Trick for treats". We do not limit to domestic pet only… any animals you considered as your pet is very welcome to join in this activity
2. Post it on your IG story then tag us @muic.animal.lovers and two other friends
3. Submit the original file of your post and screenshot of your IG story on the google form
Prizes will be offered to 2 winners as follows:
500 Baht per winner
Please submit your video between 24th Oct to 31st Oct (before 2 pm)
Winners will be announced on 2nd NOV.
All participants will receive AT hours as well!!
Submit your video in the google from here
https://forms.gle/gxQVM51JUvTYHJ4J7