Two Former MUIC Deans Receive Prestigious MU Venerable Person Award
March 2, 2021
2021-03-02 7:05
Two Former MUIC Deans Receive Prestigious MU Venerable Person Award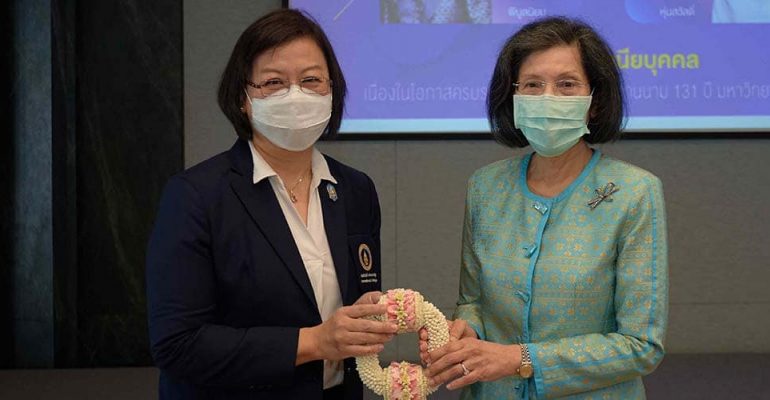 Two Former MUIC Deans Receive Prestigious MU Venerable Person Award
Mahidol University International College (MUIC) honored two of its former deans who recently received a prestigious award from Mahidol University.
Assoc. Prof. Chulathida Chomchai, M.D., MUIC Dean, led college executive, lecturers and staff in a special ceremony to congratulate Prof. Rassmidara Hoonsawat, Ph.D., a former MUIC Dean, for being the recipient of this year's Venerable Person Award given by MU. The ceremony was held at Charinyarasami Hall, Aditayathorn Building on March 2, 2021.
Prof. Dr. Emeritus Serene Piboonniyom, MUIC's first Director, was also a recipient of this award which was presented during a ceremony commemorating the 50th Anniversary of the Royal Bestowal of Mahidol University's Name and 131st Anniversary of Mahidol University.
It is awarded to persons who best represent Mahidol University's mission of being good role models who bring honor to the university.