Two MUIC Students Attend Online Regional Conference for Young Asian Leaders
September 9, 2021
2021-09-09 5:49
Two MUIC Students Attend Online Regional Conference for Young Asian Leaders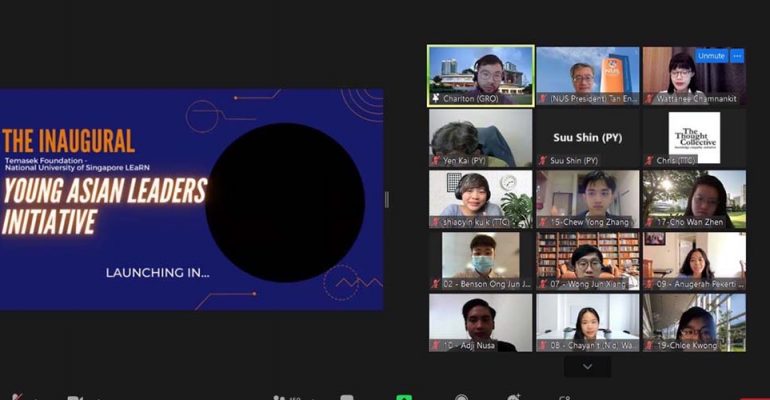 Two MUIC Students Attend Online Regional Conference for Young Asian Leaders
Two students from Mahidol University International College (MUIC), attended the "Temasek Foundation – NUS LEaRN Young Asian Leaders Initiative (TF-NUS LEaRN YALI) 2021," an online months-long conferencehosted by National University of Singapore (NUS) and Temasek Foundation
Ms. Avayu Samutsakulpiam, a 3rd Year student from International Relations and Global Affairs major, and Ms. Paphawee Khonthon, 2nd Year student from Finance major (along with two other students from Mahidol University), also received a scholarship grant worth 550 SGD.
Prof. Tan Eng Chye, President of NUS, and Mr. Benedict Cheong, Chief Executive of Temasek Foundation International, gave the welcome remarks on September 6, 2021.
This virtual event focused on developing holistic resilience (physical, mental, social, and emotional), intrapersonal and intercultural skills and understanding, in order to prepare the participants for their future careers in Asia.
The event also included interactive discussions to help the students network with their peers from the ASEAN region. This is a continuing regional event which will be conducted online over 10 sessions (once a week) from September 1 to November 18, 2021.
*** Photo credits: Mahidol University