Valorant Video Game Contest
May 26, 2022
2022-06-22 8:23
Valorant Video Game Contest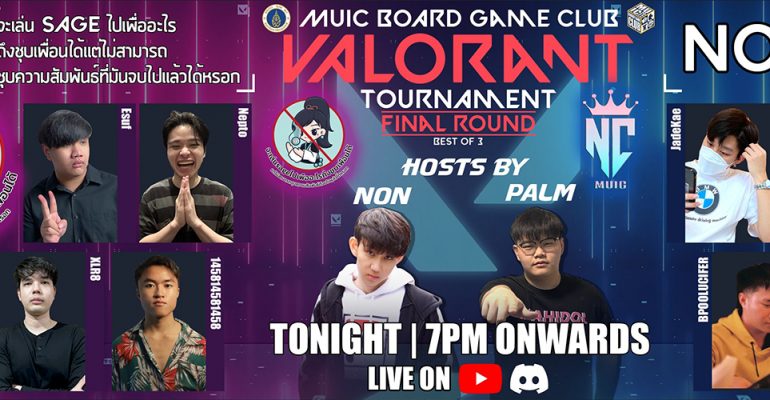 Valorant Video Game Contest
An online Valorant video game competition was organized by the MUIC Board Game Club on March 4, 2022 on the club's Discord server.
The winner, Lossarin Sathitsethi, received 4,000 Baht cash prize. There was a total of 90 contestants organized into 16 teams of five players each.
The main MC was Ms. Chayanis Jittirabumrung. The events were organized by Sittipoj Techathaicharoen, Worawit Peng_oldlam, Shanya Thipsuk and Jaekuk Yoo, the club's project manager team. The final round was hosted by MUIC shoutcasters Non Onpattanasin and Supakorn Thirasopee.