Splendor Competition from Board Game Club
May 26, 2022
2022-06-22 8:23
Splendor Competition from Board Game Club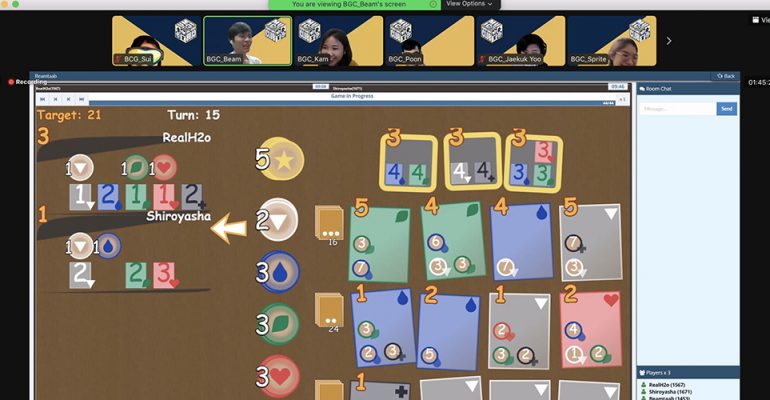 Splendor Competition from Board Game Club
The MUIC Board Game Club's second activity during the 2nd Trimester was an online Splendor competition conducted on spendee.mattle. on March 4, 2022.
The winner, Lossarin Sathitsethi received 1,200 Baht cash prize. On the other hand, the 2nd Place winner was Apitan Tanutwatcharapon who received 800 Baht cash prize.
Twenty-four contestants formed groups of 2-4 players each with the winner of each round competing against each other.
The MCs were Ms. Chayanis Jittirabumrung, the club's Project Manager, and Ms. Amika Chaytri.