Board Game Club Hosts Online Chess Tournament
May 26, 2022
2022-06-22 8:23
Board Game Club Hosts Online Chess Tournament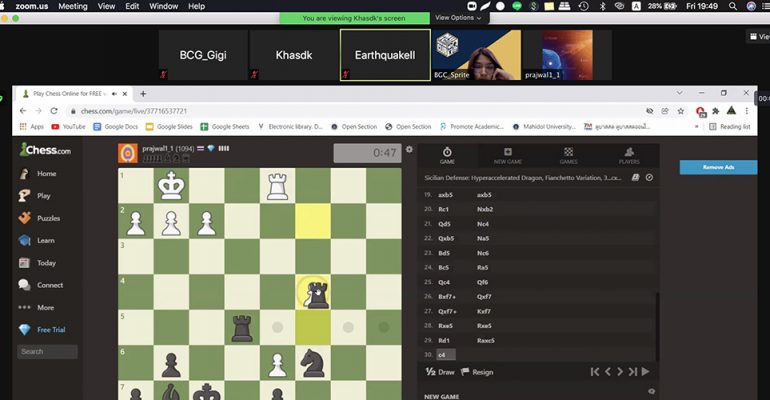 Board Game Club Hosts Online Chess Tournament
The MUIC Board Game Club held an online chess competition in chess.com on February 4, 2022.
The winner, Bhumrapee Soonjun, received 1,000 Baht cash prize. Adil Sheerazi won 2nd Place with a cash prize of 600 Baht, and the 3rd Place went to Harin Khanijou, who won
400 Baht. The competition attracted a total of 32 contestants.
Games rules presentation along with the competition itself were all
conducted on Zoom. The main MCs were Ms. Chayanis Jittirabumrung, the club's Project Manager, and Ms. Amika Chaytri.