"Virtual Final Touch" for MUIC Graduates
May 18, 2021
2021-05-18 16:21
"Virtual Final Touch" for MUIC Graduates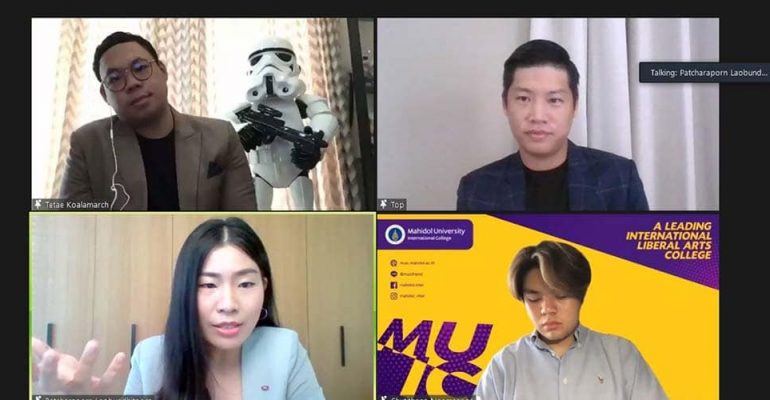 "Virtual Final Touch" for MUIC Graduates
Mahidol University International College (MUIC) held "MUIC Virtual Final Touch T2/2020 – 2021" via Zoom Application on May 15, 2021 for students who are scheduled to graduate on Trimester 2, Academic Year 2020 – 2021.
The online event was organized by the Alumni Affairs and Career Development Group of the Student Affairs Section.
There were two Virtual Talk Sessions that featured MUIC alumni and guest speakers. Session 1's topic was "Career Trends and Job Hunting Tricks During the Pandemic" while Session 2's topic was "Path to Career Success."
In Session 2, graduates can choose to attend specific groups that they are interested in such as "Job Opportunities for BA Graduates," "Secret Paths for Career Success During the Covid-19 Pandemic," "Career Paths in Science in Sustainable Technologies," "IRGA and Careers in International Organizations," "Digital Nomad with Communication Design," and "Media Never Dies: Thriving in the Era of Disruption."
There were 125 graduates who attended the event.