Volunteers Join "Chill-day Children"
July 11, 2022
2022-07-11 3:42
Volunteers Join "Chill-day Children"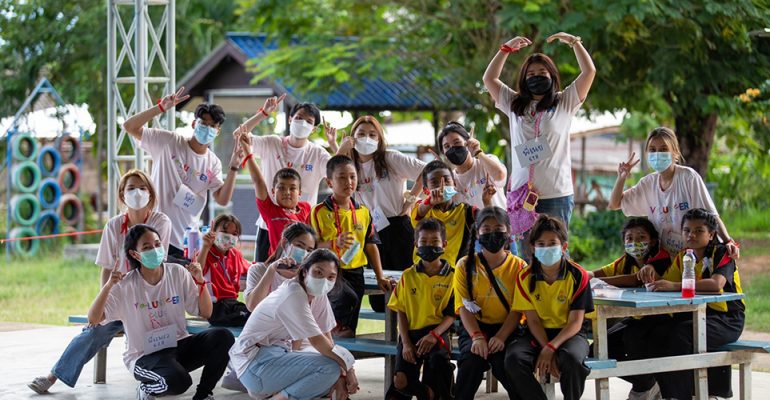 Volunteers Join "Chill-day Children"
Mahidol University International College's (MUIC) Volunteer Club held an off-campus activity—its first since the start of the pandemic—on June 19, 2022. Dubbed "Chill-day Children," the club's committee members along with 40 participants went to Ban-Nong-Chok school in Ratchaburi province to engage with its students.
The participants had a great time playing games and also performing aerobic dancing as a morning exercise with the school's pupils in the morning. The club's volunteers also held a soap workshop session where they taught pupils how to make their own hand-made soap. More games followed, after which the volunteers held a "self-reflection and future job drawing activity" wherein they helped the pupils visualize and draw what they want to be in the future.
The club said that this activity stressed the importance of volunteering, entertaining, educating and sharing happiness with the pupils. Afterwards, the club reported that it received positive feedback from the participants.