"Shutter" Director Guest Speaker in MUIC Film Class
July 15, 2022
2022-08-15 16:23
"Shutter" Director Guest Speaker in MUIC Film Class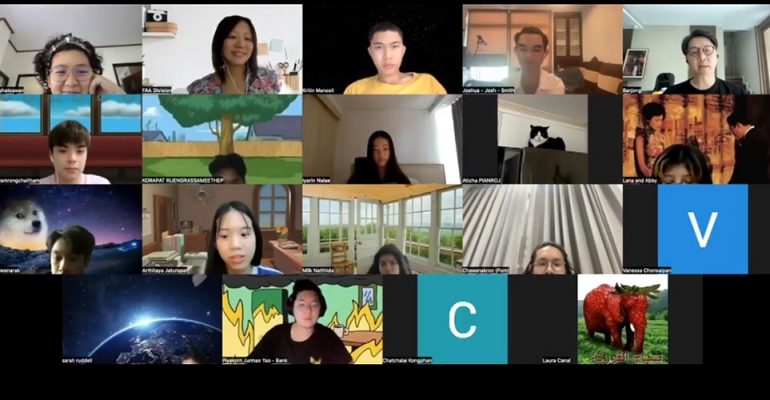 "Shutter" Director Guest Speaker in MUIC Film Class
A famous Thai filmmaker, Mr. Banjong Pisanthanakun, was the guest speaker in "Film Director's Talk," an online activity attended by students of the Thai and ASEAN Cinema class held in July 2022.
Mr. Banjong is the director behind notable films like Shutter (2004)—which has been remade in several countries—Hello Stranger (2010), Pee Mak (2013) and his latest, The Medium (2021).
The director talked about how he started his career in the Thai TV and film industry. Aside from discussing how he and his team made "Shutter," he also shared some insights on his latest movie, "Medium." He also gave his audience a preview of his future projects.
The "Film Director's Talk" is an activity often conducted in Mahidol University International College's Film Arts minor courses.