Enrich your college life with online learning.
MUIC CONNECT is an open learning resource and an online center of learning that can really help you with your studies in MUIC.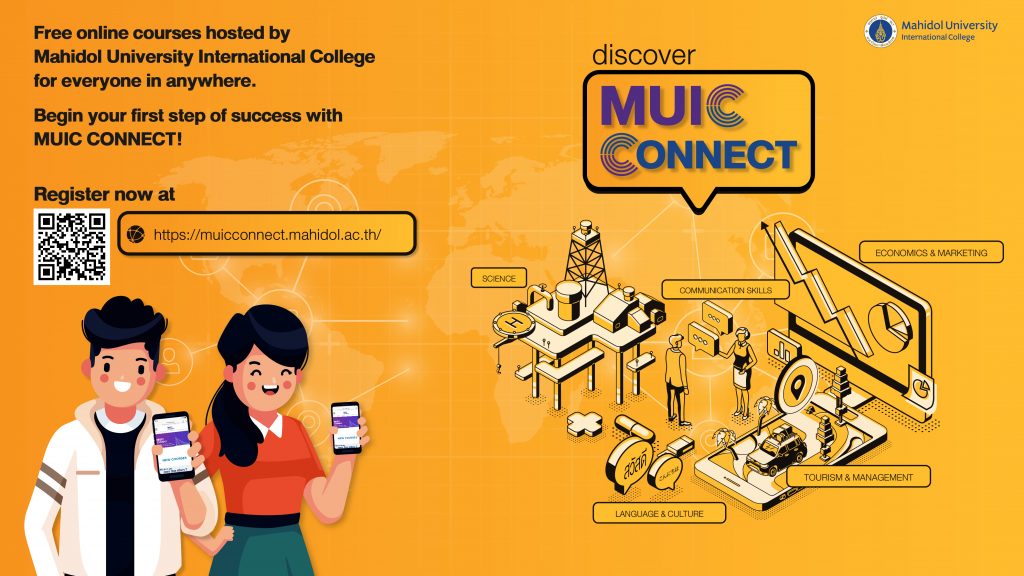 Free online courses from Mahidol University International College for anyone, anywhere!

Take your first step to success with MUIC CONNECT!
Register now for FREE at https://muicconnect.mahidol.ac.th

For more information:
Educational Technology Section, Mahidol University International College
Tel: 02-700-5000 #3413-16 E-mail: icet@mahidol.ac.th


We are sorry that this post was not useful for you!
Let us improve this post!
Tell us how we can improve this post?