Workshop 5: Power of Digital Education Technology Enhanced Learning
January 17, 2020
2020-01-17 6:05
Workshop 5: Power of Digital Education Technology Enhanced Learning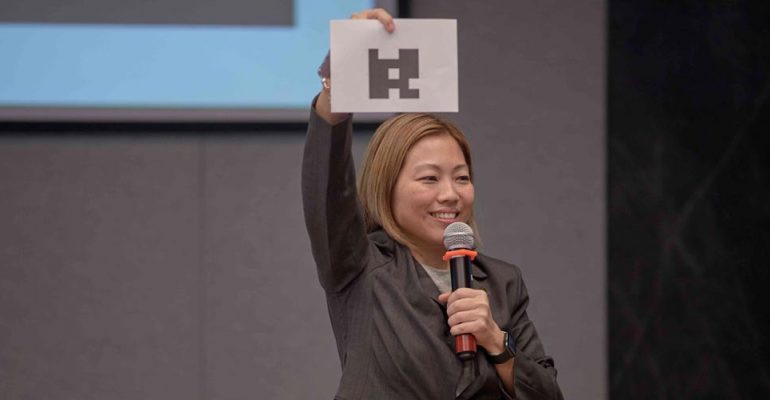 Workshop 5: Power of Digital Education Technology Enhanced Learning
Workshop 5
Power of Digital Education Technology Enhanced Learning
January 17, 2020 1:00 – 4:00 pm
3rd Floor, Charinyarasmi, Aditayatorn Building
Guest Speaker: Assoc. Prof. Dr. Chutiporn Anutariya, Department of Information & Communication Technologies, Asian institute of Technology (AIT)
Strategy and Academic Development section under the Office of Academic Affairs held its 5th workshop entitled 'Power of Digital Education Technology Enhanced learning' conducted by Assoc. Prof. Dr. Chutiporn Anutariya from ICT Department, School of Engineering and Technology, Asian Institute of Technology.
Instructional methods VS Knowledge retention
The workshop started with a comparison of the traditional lecture method versus the new learning models. Lecture method usually considered as the primary teaching method, is used especially with larger size classrooms in most of the college courses where there could be hundred students in one class. The traditional lecture method is convenient and allows teacher to communicate with most of the students while delivering the knowledge that he/she feels is most important. However, students' attention spans during lecture is significantly short especially where teachers take active role. Moreover, without actively involved in learning, students may encounter failure in knowledge retention. What this tells us is that retaining knowledge requires students to be fully involved, both physically and mentally, in learning. New learning models, such as Active learning, Blended Learning, Flipped Classroom, Project-Based Learning and Work-integrated learning, are developed as an attempt to emphasize this concept and shift the focus from inputs to outcomes.
Outcome-based Education is meant to be a student-centered learning model that bases the whole educational system around clearly defined goals (outcomes). It is expected that all students will learn, although in different ways, and be able to demonstrate what they are capable of at the end of learning. In 4.0 era, technology is integrated into classroom which includes the advantages over traditional education and additional opportunities for improving student learning.
Instructional Methods in 4.0 era
The emerging of fourth industrial revolution (4IR) has not only drastically changed the way human interacts with one another, but also the whole society especially in terms of technology roles. The smart technologies such as artificial intelligence, big data, augmented reality, blockchain, automation and Internet of Things are introduced and integrated to human's everyday life. The education in 4.0 era has been reformed to incorporate more technology-based tools and resources into curriculum to make the students future ready and prove capable of embracing a disruptive world. The reform involved adjustments in course contents, pedagogical methodologies as well as educational practitioners themselves. Students are also demanded to be very well digitally equipped.
Due to the growing demand on the use of incorporate technology while continuing the focus on content as well as effectively deliver the information. The model called 'Technological Pedagogical Content Knowledge' or TPACK was developed to help instructors implement educational technology in their classes. The three types of knowledge, TK-PK-CK, are independently combined and recombined within the model. When TK, PK, and CK are combined with TPK, PCK and TCK, they will form the triangulated areas that create TPACK, which reflects the relationships among all three areas in which teachers are performing.
Learning Styles
Several theories have been proposed speaking to the understanding that every student learns differently. Generally, learning styles refer to the preferential way each individual use to learn, absorb, make sense, and retain information/knowledge. Some of the best-known theories, such as VARK model, Multi intelligence theory and Cone of Experience, focus on sensory approaches and personality traits. However, despite the variation, the fundamental concept behind learning styles is the same: each student has their own learning styles, and prefers when the information is delivered in such manner.
The notion of customizing learning resources and activities to fit the interest and need of individual learners has gained extensively recognition and been used in school worldwide. Still, matching learning styles to one's preference cannot guarantee that learning will occur. Similarly, the use of best technology-based tools doesn't guarantee better learning either. There are always some ways to teach some subjects that are better than others despite learning styles of individuals and well-tailored instructions. In other words, it wouldn't make sense to exclude those components from one another. Thus, with the right combination of the course alignment (course learning outcomes, instruction, and assessments, technology as well as being aware of the different learning styles of learners) success in digital education era is not impossible.