Workshop for MYTECH Challenge 2022 Competitors
August 9, 2022
2022-08-09 9:06
Workshop for MYTECH Challenge 2022 Competitors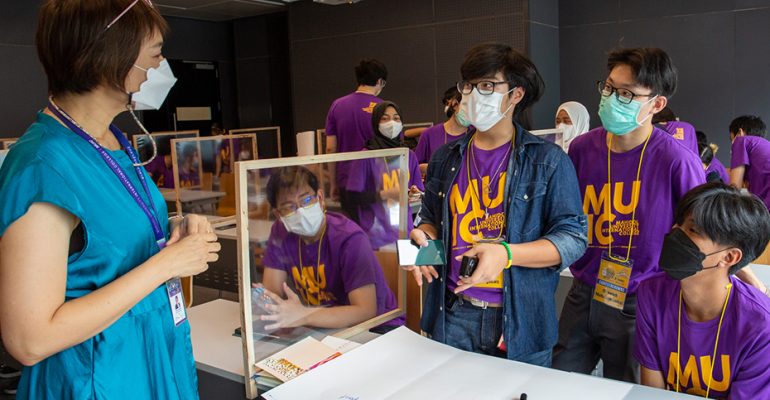 Workshop for MYTECH Challenge 2022 Competitors
Mahidol University International College's (MUIC) Creative Technology Major, together with the Corporate Communication Section, organized theMUIC MYTECH Challenge Workshop 2022 on August 6-7, 2022, at Adithayathorn Building, MUIC.
As part of the MUIC Young Tech Creator Challenge 2022, this workshop welcomed 90 competitors (grouped into 25 teams) who have passed the preliminary procedures (which saw 175 teams registering). The competitors were composed of students and their advisors from top high schools in Thailand. Each team is required to come up with technological solutions that can be used in the future university and successfully pitch them before a board of judges.
The highlight of the workshop was the "Design Thinking and How to Pitch" session that were designed to help the participants further improve their projects and prepare them for the second submission and final pitching on August 27, 2022.