A Full scholarship Opportunity to study "Master of China Studies" at Zhejiang University International Business School (ZIBS), Zhejiang University
January 10, 2023
2023-01-10 8:58
A Full scholarship Opportunity to study "Master of China Studies" at Zhejiang University International Business School (ZIBS), Zhejiang University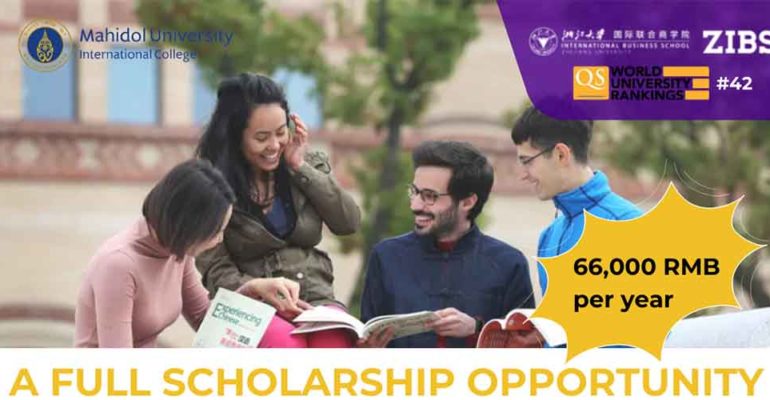 A Full scholarship Opportunity to study "Master of China Studies" at Zhejiang University International Business School (ZIBS), Zhejiang University
This opportunity is open to all MUIC students in any majors. The interested students can express of interest via the following link below or scan the QR code on the poster. (Deadline: 10 February 2023)
https://forms.gle/jf9XituYx6BDUYS2A
* Zhejiang University, ranked #42 in QS World University Rankings 2023 offers a scholarship (waiver of tuition fee) for student to study "Master of China Studies" in the academic year commencing in September 2023.
The Scholarship is intended to assist a suitably qualify student with tuition fees (66,00 RMB per year)
Qualification:
Bachelor's degree in any discipline, who have strong interest to conduct the research for contemporary economic, cultural, societal context in China are most welcome.
Applicant must be non-Chinese citizens
Chinese language proficiency is not required for this program
Please go to MCS (zju.edu.cn) for more information.