A Fun-filled Day for Batch 648
January 23, 2023
2023-02-06 10:09
A Fun-filled Day for Batch 648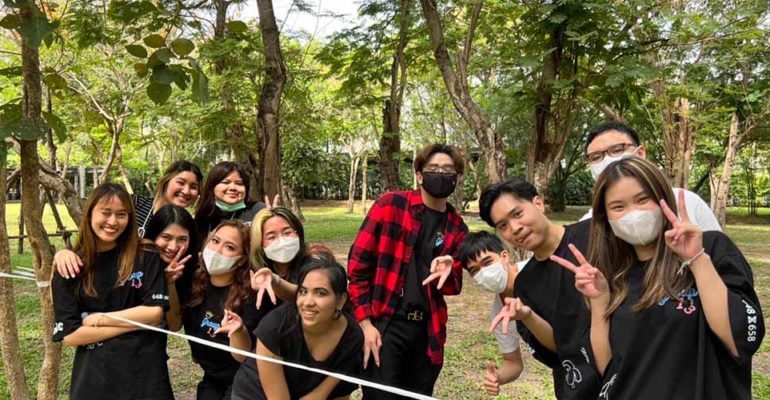 A Fun-filled Day for Batch 648
The MUIC 648 Batch Class Committee organized a Fun Day Camp Activity on January 23, 2023 at the ground floor of, MUIC Building 1.
The committee said, "The main purpose of this activity was to challenge our peers, to give them an opportunity to bond and a chance to step out of their comfort zones without being judged."
The highlight was a game that encouraged teamwork, in this case, the teams were divided into four members who had to reach the finish line with three cardboard platforms on hand. The coordination required to pass on the boxes must be precise, and every movement was crucial for the win. A candle ceremony served as the culmination of the event followed by a dance party.
As the event wrapped up, the committee expressed its thanks to the heads of the various groups, MCs, sophomores, freshmen, the Student Affairs Office, and CMM 648. "All of this would not have been possible without your support," the committee said.