AGC Club's Maid Café a Fun, Successful Community Effort
October 31, 2022
2023-02-24 10:45
AGC Club's Maid Café a Fun, Successful Community Effort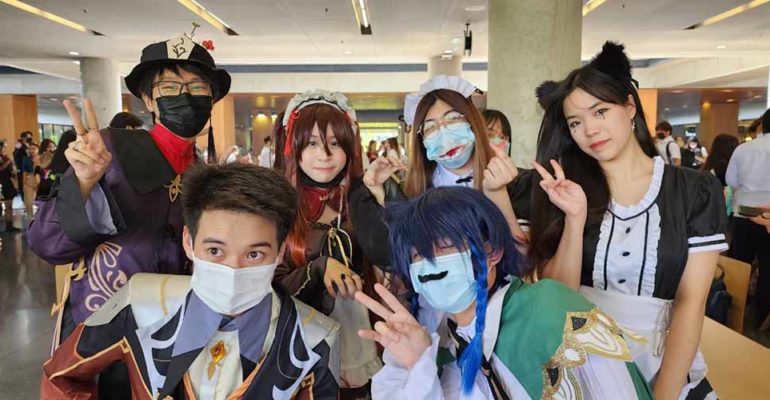 AGC Club's Maid Café a Fun, Successful Community Effort
The Animation, Games and Convention (AGC) Club of Mahidol University International College (MUIC) hosted a Maid Cafe at the Ground Floor of Aditayathorn Building (next to 7-Eleven) on October 31, 2022.
It was an activity where participants could purchase the club's homemade coffee and desserts from Hormchoy Bakery. For Halloween, the AGC Club decided that organizing a "Maid Cafe" would be a unique and interesting twist to the usual Halloween costume party.
The club said that its Maid Cafe provided an opportunity for participants to sign up as volunteer staff and dress up as maids, following the popular "Maid Cafe" concept widely available in Japan. This activity proved to be a very fun and exciting experience as many MUIC students showed great interest in cosplaying for our activity, the club added.
The "cafe" nature of the activity also enabled the AGC Club to make a profit and donate toward a good charity cause in helping the local community through the Mirror Foundation. The club said that the unexpected popularity of the Maid Café was shown by the fact that there were 87 student customers and that the café ran out of desserts within the first three hours of the event.
All in all, the AGC Club said it is delighted to provide fun interactive activities like this one and looks forward to hosting more similar activities in the future.