Music Club Holds Mini-concert in MUIC
November 1, 2022
2023-01-20 10:46
Music Club Holds Mini-concert in MUIC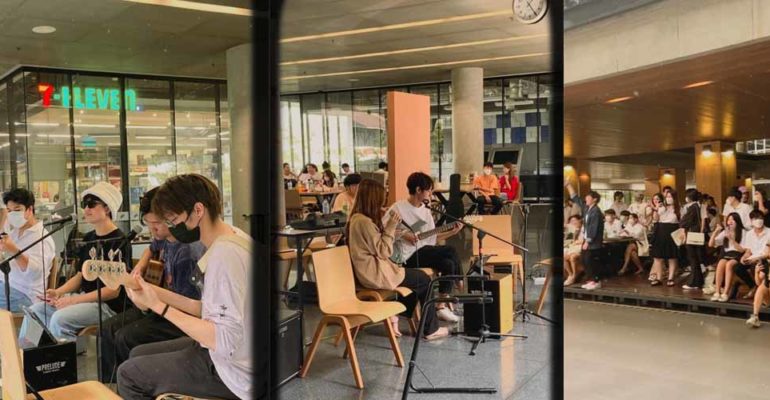 Music Club Holds Mini-concert in MUIC
To give students of Mahidol University International College (MUIC) a chance to showcase their musical talent, the Music Club held its "Mini-concert" on December 1, 2022 at Aditayathorn Building's ground floor.
An audition was earlier announced and a total of 12 bands with approximately 40 studentscame to audition in the hope of getting accepted for the mini-concert. They were asked to perform two songs and eight bands out of the 12 passed.
A total of 290 people watched the mini-concert. This activity encouraged students to have the courage to perform in front of an audience and to put their musical skills to the test. It also served as a learning opportunity for students who need guidance on how to improve their skills.