Sigma Club, SMO Stage "Halloween Escape Room"
October 31, 2022
2023-01-04 9:30
Sigma Club, SMO Stage "Halloween Escape Room"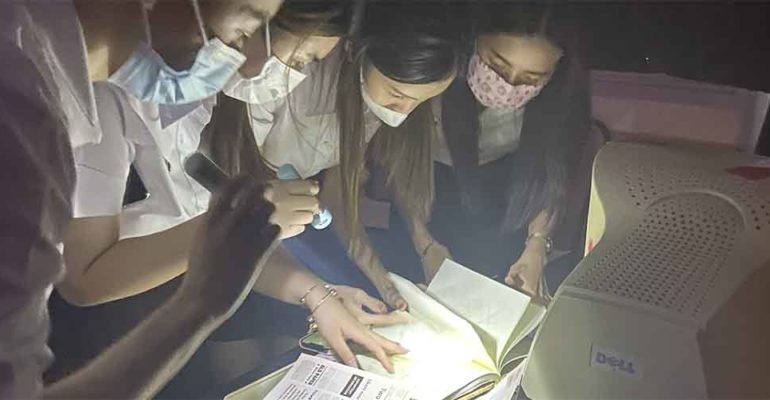 Sigma Club, SMO Stage "Halloween Escape Room"
The Sigma Club and the Student Association of Mahidol University International College (MUIC) partnered to come up with an exciting event called "Halloween Escape Room" held on October 31, 2022 at the SMO Room, 2nd Floor, MUIC Building 2.
Teams of 3-9 participants each were formed to work together in searching for clues and solving puzzles in order to unlock a murder mystery inside a room within a given time limit. The team that unlocked the box and find the final answer to the question "Who is the killer?" in the shortest period of time (10-15 minutes) won.
The winner was Ms. Temfah Nitipraditkul, a student majoring in Communication Design, who received 1,500 Baht cash prize. Mr. Kevin Monga (Computer Science) was the 1st Runner-up and he received 800 Baht while Ms. Walini Pinto (Biological Science) was the 2nd Runner-up, receiving 500 Baht.