BI Program Living Room
August 24, 2021
2021-08-24 6:03
BI Program Living Room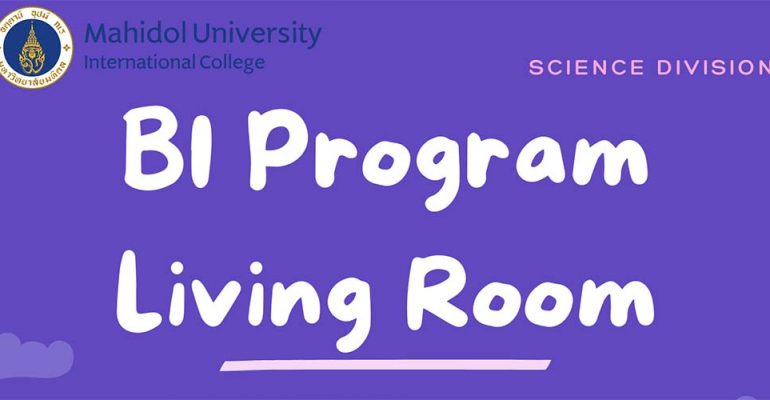 BI Program Living Room
BI Program Living Room Monday, August 30, 2021 from 2.00 – 3.00 p.m. Join Zoom Meeting
https://zoom.us/j/97544688904?pwd=OFo1ZUs3SDlESW1VT3J3aUUwOXhEUT09
Meeting ID: 975 4468 8904
Passcode: 441505
The event is a spin off from MUIC Living Room where students are free to come and chat with MUIC BI faculty members. Students are welcome to ask any questions they wish and BI faculty members will answer them.
Student who cannot attend the event, please submit your questions to
https://docs.google.com/document/d/1pZmr0XYdXXqL4x81snpN2SM23aFU346HS-VC7uuIbBM/edit?usp=sharing.
We will answer them during the Living Room and share with BI students after the session.