CDP Students Create Motion Graphics for Thailand Philharmonic's Concert
June 20, 2022
2022-06-20 10:43
CDP Students Create Motion Graphics for Thailand Philharmonic's Concert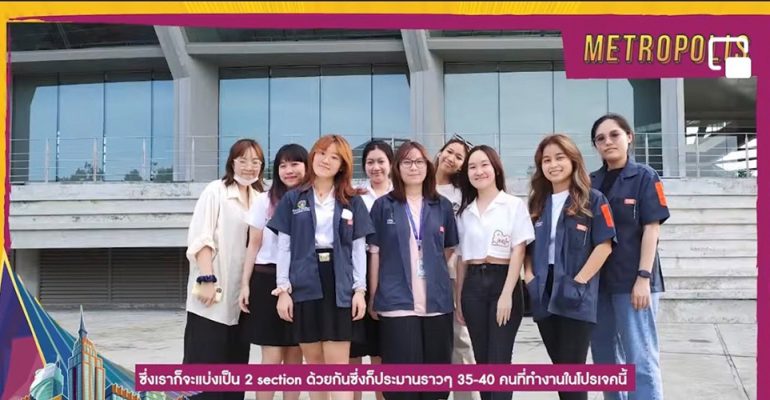 CDP Students Create Motion Graphics for Thailand Philharmonic's Concert
A group of Mahidol University International College's (MUIC) Communication Design Program (CDP) students from all year levels created the motion graphics and animation for the Thailand Philharmonic Orchestra's "Metropolis Concert" on June 17-18, 2022 at Prince Mahidol Hall, Mahidol University, Salaya campus.
The "Metropolis Concert" is based on the original Superman comic books using jazz, rock, funk, and a host of other sounds to bring the stories to life in a way that only a full symphony orchestra can. Animated graphics, digitally projected on all sides of the hall, also created a visually and aurally immersive experience.
Prof. Chulathida Chomchai, M.D., MUIC Dean, attended this significant event.
This is the second collaboration between the College of Music and MUIC's CDP which gave students the opportunity to work in a real-world project, transforming abstract ideas into media forms.
According to MUIC executives, this collaboration was another excellent example of MUIC's continuing commitment to enrich the lives, expand the potentials, and shape the future of its students.