Please choose a news and article category.
Cycling Classroom
July 30, 2021
2021-07-30 3:48
Cycling Classroom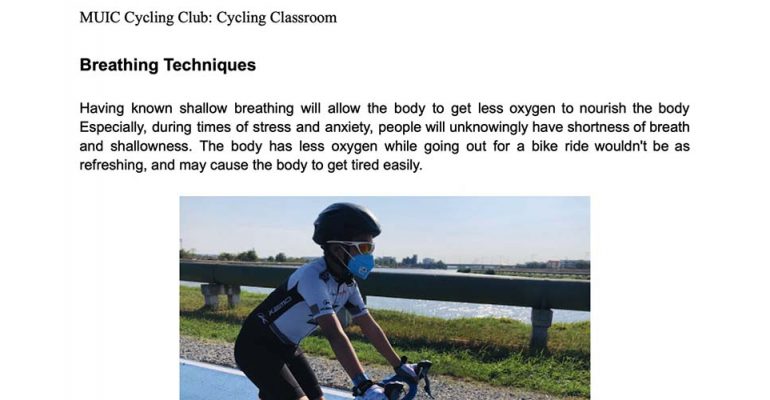 Cycling Classroom
Mahidol University International Club's (MUIC) Cycling Club launched an educational website in an activity called "Cycling Classroom" that ran from June 14 to July 4, 2021.
The website's contents are aimed at teaching cycling techniques to both beginner and professional cyclists. At the end of the lessons, the 12 participants had to complete a quiz and were rewarded with club stickers.