Inner Peace Melody
July 30, 2021
2021-07-30 3:53
Inner Peace Melody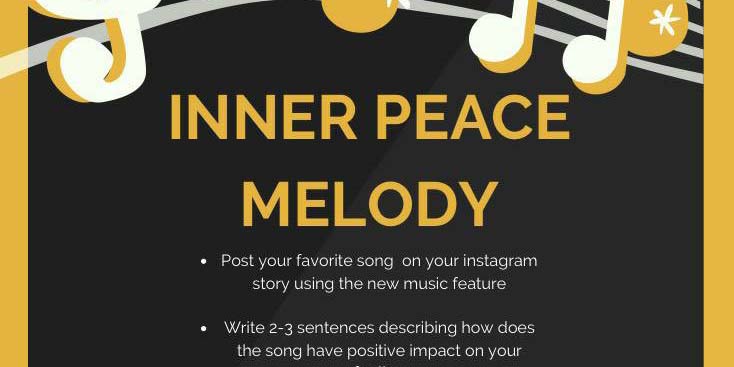 Inner Peace Melody
The MUIC Inner Peace Club held its second online activity called "Inner Peace Melody" on June 21-28, 2021 with a total of 210 participants.
All participants had to post their favorite song on their Instagram Story using the new music feature and they had to write 2-3 sentences describing how the song had a positive impact on them.

This activity aims to help relieve anxiety through music which acts as a medium for processing traumatic and sad emotions. Listening to music can also benefit one's overall well-being, help regulate one's emotions, and create happiness and relaxation in everyday life.

This last activity of the Inner Peace Club for the current trimester did not offer any prize because the club aimed mainly to let students enjoy this activity by sharing good songs to others.

Please kindly follow us on social media for updates about the Inner Peace Club and our activities.
Instagram: @innerpeaceclub_muic