Master Class in Theatre
August 2, 2021
2021-08-02 10:31
Master Class in Theatre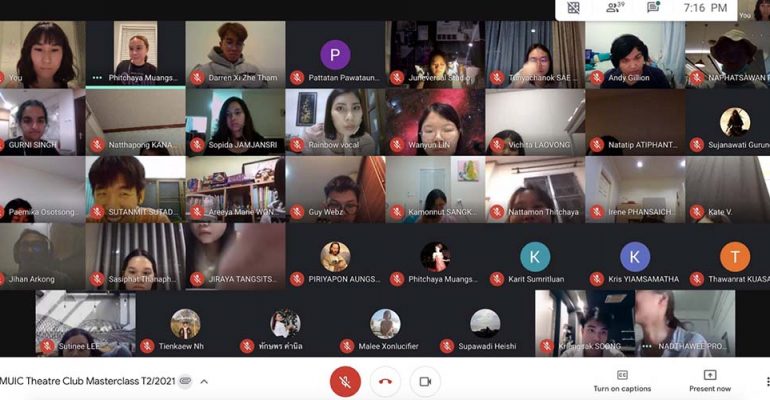 Master Class in Theatre
Mahidol University International College's (MUIC) Theatre Club held an online seminar-workshop called "Masterclass" every Friday during the period January 29 to February 26, 2021.
Featuring Ms. Phitchaya Muangsukham, a first-generation alumna of Mahidol University Musical Theatre, as resource person, she shared valuable in-depth knowledge about improving vocal skills and techniques, enhancing aptitude as performers and artists, as well as building empowering environments at both personal and societal levels.
Fifty participants along with observers from abroad with different backgrounds enjoyed and learned much from this series of seminar-workshops.
The club said this seminar-workshop led to extended activities such as "Masterclass Before and After Results" and "You Will Be Found Virtual Ensemble" videos shared on its social media platforms. "Our theatre community is rapidly growing as we speak and we are elated. Please stay tuned," the club statement added.