Join us by learning our cheerleading move from our tutorial. Then filming yourself and submitting to us.
Date : Now – 5 Mar
Scan QR code in the poster and click the link below to join our activity as well as to access for more information
https://forms.gle/PgNRF3YEo3Wiusrh7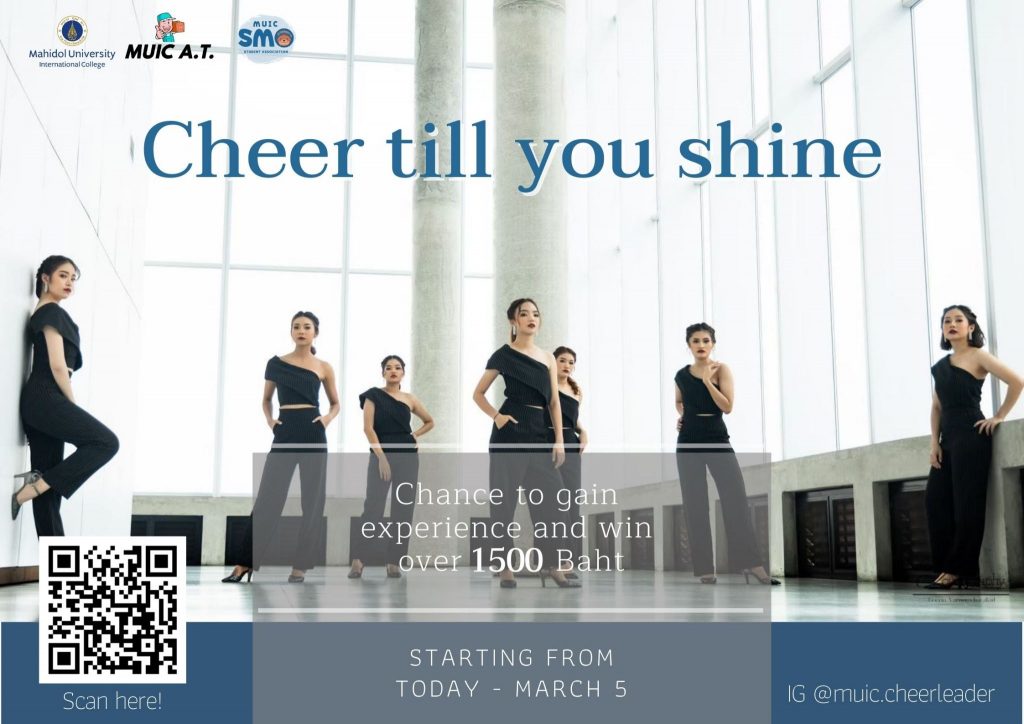 We are sorry that this post was not useful for you!
Let us improve this post!
Tell us how we can improve this post?