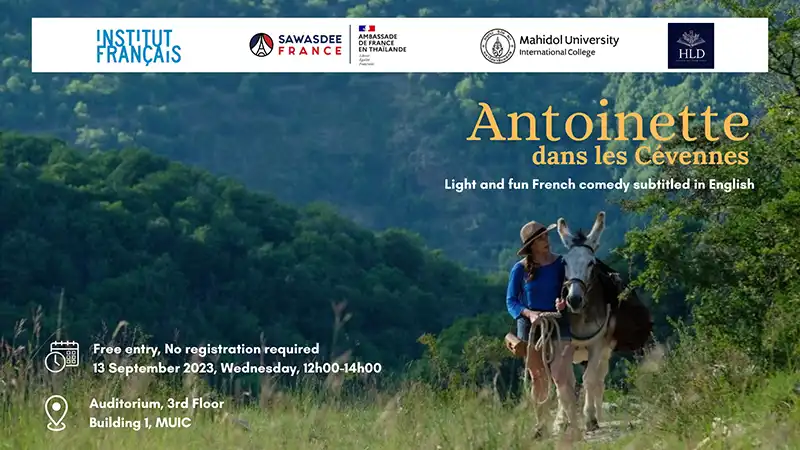 About The Event
The Humanities and Language Division invites you to the French movie "Antoinette dans les Cévennes" screened with English subtitles at MUIC Auditorium on Wednesday, September 13, 2023, 12h00-14h00.

"Antoinette dans les Cévennes" is a comedy about a woman who takes a solo vacation in the beautiful Cévennes mountains and ends up on a trekking tour with a donkey. The film has been praised for its humor, heartwarming story, and beautiful scenery.
The movie is inspired by the adventurous journey of Scottish author Robert Louis Stevenson and his book "Travels with a Donkey in the Cévennes," which was published in 1879.

Project in collaboration with the French Embassy in Thailand.
Free entry. No registration required.