Here comes the biggest Sigma's Club activity for this trimester
September 29, 2021
2021-09-29 5:47
Here comes the biggest Sigma's Club activity for this trimester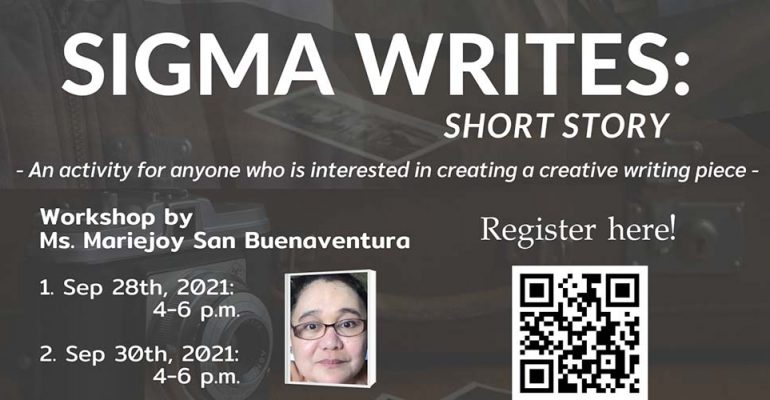 Here comes the biggest Sigma's Club activity for this trimester
Sigma Writes: Short Story
Time to let your imagination run wild and express it through your writing
Write a short story of 750-2000 words within the theme of "Memories".
Three most popular stories will get GRAND PRIZES!
1500฿ / 1000฿ / 700฿
For those who are beginners, we have workshop sessions for you!
Sep 28th, 2021: 4-6 p.m.
Sep 30th, 2021: 4-6 p.m.
Those who want to join the workshop on Sep 28th will have to read a short story beforehand. The story can be found on the registration page.
(Download the story here: https://docs.google.com/document/d/1-K5HecarU_lAaq74sHQjLcg3O2K_vXj-/edit?usp=sharing&ouid=112896850351465688171&rtpof=true&sd=true
Please use Mahidol (.edu) email to access and download.)
Interested?
Scan the QR Code and Register!
(Or through this link here: https://docs.google.com/forms/d/e/1FAIpQLSd3jKltvE5B54971wqGiggPpgDIRIEnTIQhgpvN-lKDcsIY5g/viewform?usp=sf_link)