IC Home Quarantine Menu
April 29, 2021
2021-04-29 8:26
IC Home Quarantine Menu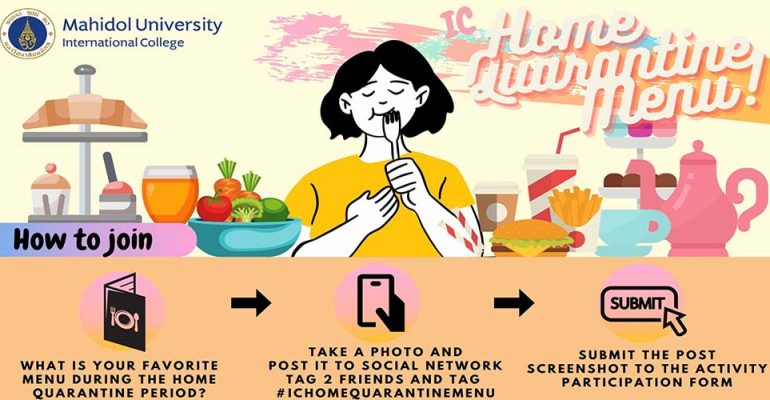 IC Home Quarantine Menu
What is your favorite quarantine menu? Share it with a cool caption then tag friends to join the event.
(your menu can be both home-cooking food and delivery food)
.
1. Post your favorite menu/dish during the home quarantine period with a cool caption and then tag 2 friends to join the activity via Social Network Applications with hashtag #ICHomeQuarantineMenu
2. Capture the post and submit it via activity participation online form before 1 July 2021. https://forms.gle/tDXPgzyshSY3g7Ps7 .Students who follow all instructions will be recorded in the Activity Transcript systems with 2 hours of Health Literacy and 1 hour of Digital Literacy.