IC Wear Mask Save Lives (Season 2)
April 29, 2021
2021-04-29 8:30
IC Wear Mask Save Lives (Season 2)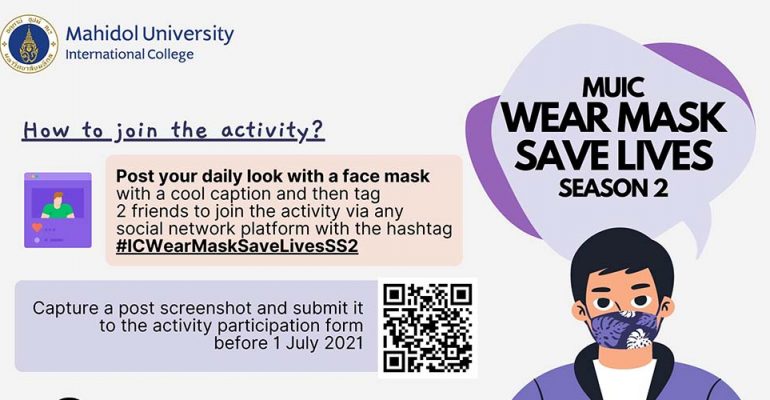 IC Wear Mask Save Lives (Season 2)
The Office of Student Affairs, Mahidol University International College organizes "IC Wear Mask Save Lives Season 2" to raise awareness of social responsibility by wearing a mask when in public. And we would like to invite all of our students to join the activity by following the below instruction.
.
1. Post your daily look with a face mask with cool captions and then tag 2 friends to join the activity via Social Network Applications with hashtag #ICWearMaskSaveLivesSS2
2. Capture the post and submit it via activity participation online form before 1 July 2021. https://forms.gle/X11jssZdAtuvBCMs8 .Students who follow all instructions will be recorded in the Activity Transcript systems with 2 hours of Health Literacy and 1 hour of Digital Literacy.