Indorama Ventures representatives Visit MUIC
November 14, 2023
2023-11-16 9:27
Indorama Ventures representatives Visit MUIC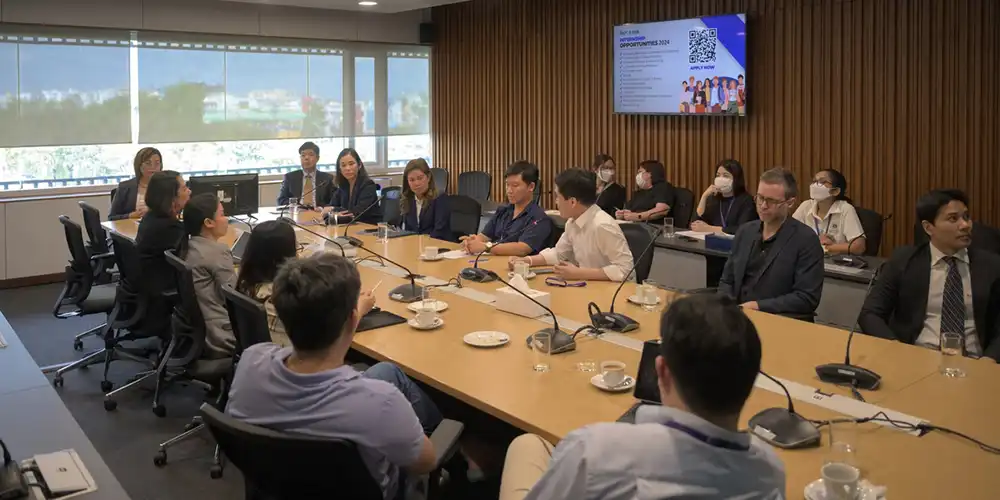 Indorama Ventures representatives Visit MUIC
Mahidol University International College (MUIC) welcomed Human Resources head office team from Indorama Ventures Public Co. Ltd. on November 14, 2023 at Room A303, Aditayathorn Building.

Prof. Chulathida Chomchai, M.D., MUIC Dean, was accompanied by several college executives, division chairs, lecturers, and staff in discussions with the visitors about the college's academic programs, possible internship of MUIC students and future collaboration on several innovative projects.

Indorama Ventures Public Co. Ltd. is one of the world's leading petrochemical producers and a leading global manufacturer of wool yarns.

Headquartered in Bangkok, Thailand, Indorama Ventures is established in 31 countries in the Asia Pacific, Europe, the Americas, and Africa. The company's portfolio is comprised of Necessities and High Value-Added (HVA) categories of Polymers, Fibers, and Packaging. Indorama Ventures' business consists of three key verticals – Feedstock, PET and Fibers and Yarns. Indorama Ventures claims to be guided by a continued focus on building strong and lasting relationships with all its stakeholders, such as customers, employees, environment, investors, business partners and communities, and to provide the best quality products and services.