MUIC Ajarn Receives Award from Australian Alumni Association
July 26, 2022
2022-07-26 14:11
MUIC Ajarn Receives Award from Australian Alumni Association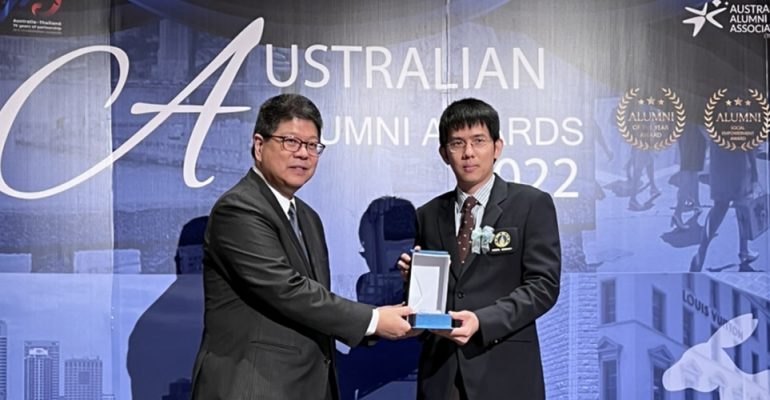 MUIC Ajarn Receives Award from Australian Alumni Association
A faculty member of Mahidol University International College's (MUIC) Science Division received an award from the Australian Alumni Association (Thailand) during the 2022 Australian Alumni Awards Presentation Ceremony held on July 22, 2022 at the Hyatt Regency Bangkok.
Assoc. Prof. Dr. Taweetham Limpanuparb received the Alumni Community Engagement Award. He earned a Ph.D. Chemistry degree from the Australian National University in 2012.
The alumni association said the "Australian Alumni Awards are held every year not only to recognize the award winners and nominees, but to also celebrate the invaluable contribution of Australian alumni to the Australia-Thailand bilateral relationship."
Dr. Angela Macdonald, Australian Ambassador to Thailand, was the guest of honor.
In a related development, Dr. Taweetham received another accolade when he was given the Mahidol Science Innovative Educator Award 2022 by the Faculty of Science, Mahidol University on July 19, 2022.