MUIC Basketball Club's "3-Point Contest"
February 3, 2023
2023-02-16 7:10
MUIC Basketball Club's "3-Point Contest"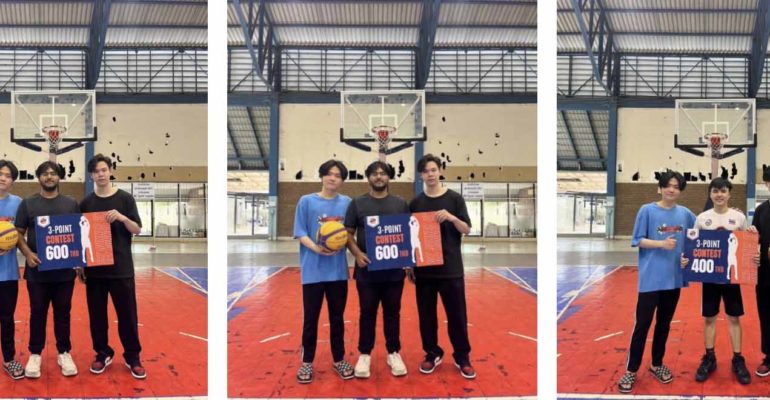 MUIC Basketball Club's "3-Point Contest"
Mahidol University International College's (MUIC) Basketball Club held a "3-Point Contest" on February 3, 2023 at the MU Sport Building.
There were 33 students who competed in this contest wherein they tried to make as many three-point field goals as they can in one minute from five places behind the three-point line.
Thanakorn Thianglam, a 2nd Year majoring in Intercultural Studies and Languages was the winner. Laksh Nandkishore Khemlani, 1st Year (Creative Technology) was 1st Runnerup, while Ronnapat Iampichitkitjakarn, 4th Year (Tourism and Hospitality Management) was 2nd Runnerup.
For starters, the players walked from station to station along the three-point perimeter while shooting, starting at one corner of the floor and continuing until they reached the other end. The objective of this competition was to score as many points as possible in a minute. Each competitor had a chance to collect as many points as they can throughout the qualifying round.
The 10 players who received the highest score in the first round moved on to the next round which featured 10 players from a field of 15. The final round involved the top 5 players. This round was also played in the same way as the qualifying round but players shot according to the ascending order of their second-round scores. In case of a tie, further rounds lasting one minute each were played to decide the winner.