MUIC Drama Class Stages "Mulan" Musical
November 30, 2022
2022-12-14 2:45
MUIC Drama Class Stages "Mulan" Musical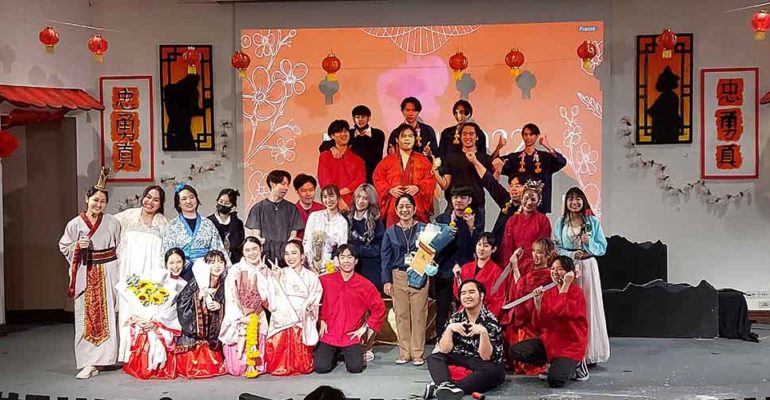 MUIC Drama Class Stages "Mulan" Musical
Mahidol University International College (MUIC) students enrolled in ICGC 213 Topics in Comparative Literature: Drama brought to life the musical play "Mulan" based on the Chinese legend of Fa Mulan and the Disney animated film with the same title.
"Mulan" was staged at the jampacked Auditorium in MUIC Building 1 on November 30, 2022 under the supervision of Asst. Prof. Dr. Analiza Liezl P. Amurao. Ms. Princess Erica Mendoza Gallemit was the director while the lead roles were played by Ms. Tanit A-Mornthap as Mulan, Ms. Emma Wooding as Mushu, Mr. Parit Phumhorthong as Li Shang, and Mr. Pasit Sueksuea as Shan-yu. A total of 25 students comprised the cast and crew. As the play required more cast members, volunteer students joined in as well, serving as extras. Other volunteer students also helped with other tasks, serving as members of front-of-the-house and others. They received activity certificates through the Student Affairs Office.
The musical is about a woman who chooses to take the place of her injured father during the war between the Chinese and the Huns. She dresses as a man in the royal army and becomes the savior of China.
The song numbers performed included "Honor to Us All," "Reflection," "I'll Make a Man Out of You," and "A Girl Worth Fighting For."