MUIC Holds Seminar on Sexual Harassment
February 10, 2021
2021-02-10 7:38
MUIC Holds Seminar on Sexual Harassment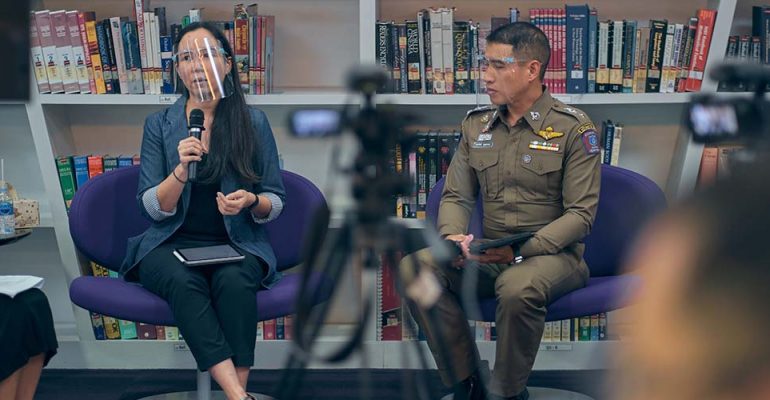 MUIC Holds Seminar on Sexual Harassment
Mahidol University International College (MUIC) held a Zoom online seminar on sexual harassment entitled "It's Okay Not To Be Okay" on January 29, 2021.
Organized by MUIC's Student Association, the online event featured the following speakers: Ms. Chawisa Chartsuwan, Mental Health Counselor; Pol. Lt. Col. Nopparat Boontanom, Ph.D., Deputy Superintendent of Information Center Sub-Division, Patrol and Special Operation Division (191), Metropolitan Police Bureau; and Asst. Prof. Dr. Chayanant Hongfa, Associate Dean for Student Affairs of MUIC.
Aimed at raising student awareness of sexual harassment, the online event had 205 participants.