Greetings from the Cycling Club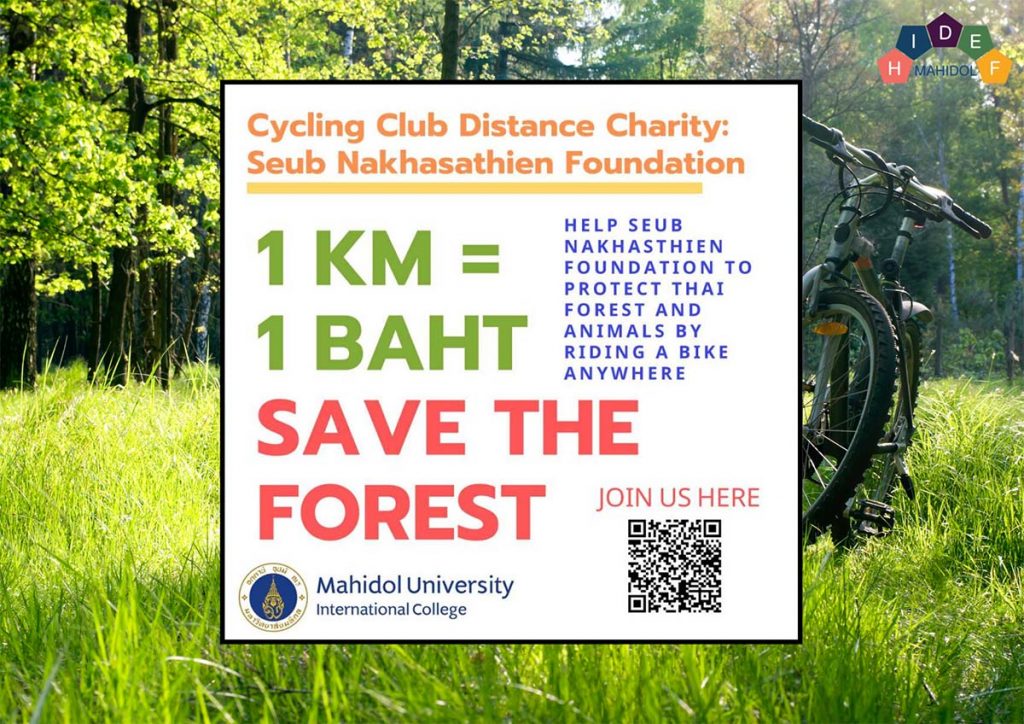 We announce our first activity called Distance Charity: Seub Nakhasthien Foundation!
you can help donate to the Seubnakhastien foundation by riding your bikes anywhere. For every one kilometre, we will donate 1 baht to the foundation. The distance will be collected on a mobile app and will be announced every week. Join us today to help protecting the forest while you exercise!
More information and registration: https://forms.gle/TAxdpq4H16eyEoUo7
Line group: https://line.me/R/ti/g/4HuBOpKQgv
Instagram: muic_cyclingclub
We are sorry that this post was not useful for you!
Let us improve this post!
Tell us how we can improve this post?