MUIC Kicks Off New Course for Entrepreneurs, Company Execs
May 27, 2022
2022-05-31 6:28
MUIC Kicks Off New Course for Entrepreneurs, Company Execs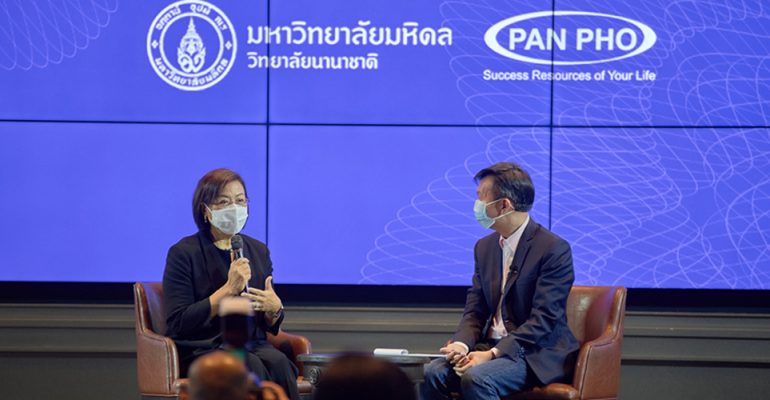 MUIC Kicks Off New Course for Entrepreneurs, Company Execs
Mahidol University International College's (MUIC) Academic Services Group, together with Pan Pho Co., Ltd., now offers the "Business Owners and Leaders Development" course that is especially tailored for young entrepreneurs, the second generation of family businesses, and corporate executives, from July 20 – October 5, 2022.
Developed by MUIC faculty members, the course is designed as a learning space for business owners and executives who want to grow and reach the next level of success and become excellent leaders in a changing world, integrating both theoretical and practical knowledge, implemented through successful speakers, experts and leaders.
The course was inspired by the seminar "Challeng_olde and Learning into a New Era of Business Entrepreneur" attended by Prof. Chulathida Chomchai, M.D., MUIC Dean together with MUIC executives on May 26, 2022 at the Bangkok Marriott Marquis Queen's Park.