MUIC Open House 2022: "WE'RE BACK AND WHAT'S NEXT"
October 29, 2022
2022-10-29 12:40
MUIC Open House 2022: "WE'RE BACK AND WHAT'S NEXT"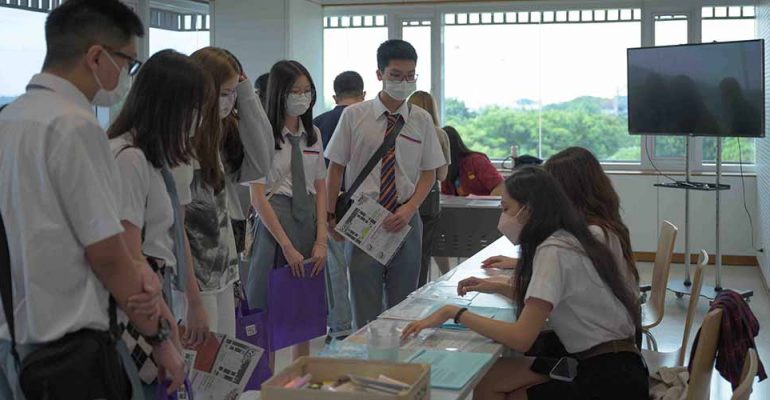 MUIC Open House 2022: "WE'RE BACK AND WHAT'S NEXT"
Mahidol University International College (MUIC) welcomed an estimated 3,000 visitors  during "MUIC Open House 2022" which was held on October 28-29, 2022 at Aditayathorn Building, MUIC, Salaya Campus.

Under the theme, "WE'RE BACK AND WHAT'S NEXT" this event attracted high school students who are interested in pursuing their bachelor's degree studies at MUIC.

The six academic divisions of MUIC—Business Administration, Tourism Hospitality and Management, Science, Humanities and Language, Social Science, and Fine and Applied Arts—set up exhibition booths where the students learned more about MUIC's 17 undergraduate majors. There were also booths set up by Admissions and International Affairs. The high school students attended mock-up classes to experience a typical MUIC class session. Many of them participated in mock interviews by The Preparation Center for Languages and Mathematics (PC).
The visiting students were also entertained by special performances from the Dance Club and Music Club in the morning and the Music and Theatre Club in the afternoon during the two-day event. There were also other fun activities topped by lucky draws.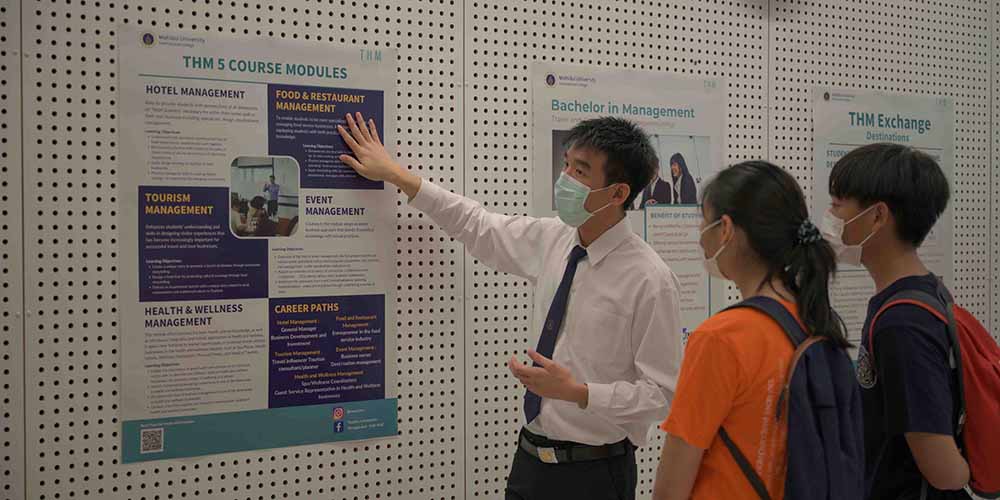 See more photos here: https://www.facebook.com/muicnews